PHYTOXTRACT B2B
To serve business customers such as pharmacies and pharmaceutical companies, PhytoXtract is located in Zurich and Geneva. Our team assists the pharmacists by providing the formulation tools and training material. We also interact with key stakeholders.
MEDICAL CANNABIS
PhytoXtract was one of the first companies to be licensed by Swissmedic for medical cannabis. The company meets the highest GMP and GDP quality standards and promotes access, innovation and research for pharmacies, hospitals and universities. PhytoXtract controls the entire value chain under two quality management systems: from the GACP sourcing of raw materials by Swiss organic farmers, to its own GMP laboratory. PhytoXtract is strongly committed to promoting the health of people and the environment
Interest in medical cannabis has been growing vigorously during the last few years due to more possible medical applications. PhytoXtract serves international markets with swiss made medical grade both THC/CBD full spectrum and CBD broadspectrum. Since August 1, 2022, medical cannabis can be dispensed in Swiss pharmacies with a doctor's prescription. This applies to both conventional CBD products and cannabis with more than 1% THC.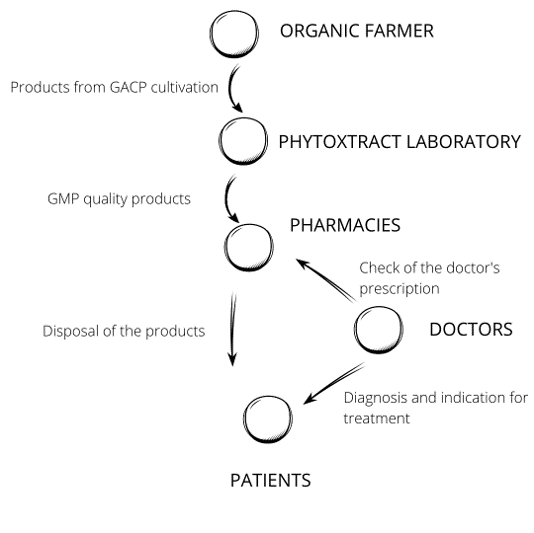 Formulations made of >1%THC is considered as a narcotic substance in Switzerland. Under the narcotic framework, cannabis is available for international deliveries.
MEDICAL CANNABIS SUPPLY OPTIONS:
Finished Products under contract manufacturing for swiss pharmacies (order of 10ml bottles)
• Delivery of final products including packaging directly in the swiss pharmacy (GDP)
---
---
Contact Form